Orlando in October is a spooky time of year full of tricks, treats, ghouls and ghosts. There's something happening in every corner of Central Florida.
Of course, Halloween is one of the main events for Orlando in October. See our Orlando Halloween Guide for full details.
But there's plenty of other things happening too. October is a fantastic month for foodies with the Epcot International Food & Wine Festival in full swing.
Those visiting in October will be delighted to learn that Magical Dining Month has been extended through October 12th. Even more time to taste our amazing restaurants!
So here's What's on around Orlando in October
MAGICAL DINING MONTH Extended
September is the main month for Magical Dining Month but this year many restaurants have extended to October 12th.
Some of the most prestigious restaurants around offer diners a 3 course culinary dining experience for a fixed price of $35 per head.
Organized by VisitOrlando, a dollar from every meal is donated to Freedom Ride and BASE Camp Children's Foundation.
When: August 25th to October 12th 2017
Details: Magical Dining Month
---
Epcot International Food & Wine Festival
Take your taste buds on a trip around the world throughout October. There will be 35 individual market places offering bite size snacks, desserts and beverages during the Epcot International Food & Wine Festival.
This hugely popular culinary extravaganza includes a host of events: Cheese Seminars; Beverage Seminars; Mix It, Make It, Celebrate It; Culinary Demonstrations; Celebrity Chefs; The Chocolate Experience; tasting events; food and beverage pairings and a host of add-on packages.
Join thousands of foodie fans to savor unique food and wines from around the world.

The icing on the cake? The Eat to the Beat concert series showcasing over 20 chart topping bands.
When:  August 31st to November 13th 2017
Where: 200 Epcot Center Dr, Orlando, FL 32821
Web: Epcot International Food & Wine Festival
---
Mickeys Not So Scary Halloween Party
Mickey's Not So Scary Halloween Party is one of the most popular events for Orlando in October. MNSSHP brings lots of fun for all ages, special parades, awesome fireworks and plenty of trick or treats on select dates throughout October.
When: October 1, 3, 5, 6, 9, 10, 12, 13, 15, 17, 19, 20, 22, 24, 26, 27, 29, 31 & Nov 1
Where: Disney's Magic Kingdom
Web: Mickey's Not So Scary Halloween Party
---
Halloween Horror Nights at Universal Orlando
Orlando in October is home to one of the Nations premier Halloween events.
Unlike Mickey's party at Magic Kingdom or Spooktacular at Seaworld, Universal Orlando's Halloween Horror Nights are definitely not for the faint hearted and not really suitable for children.
The streets in the evenings transform into a monsters paradise ready to create heart pounding horrors featuring Haunted Houses, Scare Zones and live shows.
When: October: 1, 4, 5, 6, 7, 8, 11, 12, 13, 14, 15, 18, 19, 20, 21, 22, 25, 26, 27, 28, 29, 30, 31, November 3, 4.
Where: Universal Studios Orlando, 6000 Universal Blvd, Orlando, FL 32819
Web: Halloween Horror Nights
---
SeaWorld Spooktacular
Orlando in October brings us this super kid-friendly Halloween event.
SeaWorld Spooktacular is perfect for the entire family to have some trick and treating fun.
The little ones will love this underwater "fantasea" with bright and colorful whimsical creatures, trick or treating, Penelope's Garden Party, Halloween Dance Party and Sesame Streets Countdown to Halloween.
October 1, 7, 8, 14, 15, 21, 22, 28 and 29
Where: SeaWorld Orlando
Web: SeaWorld Spooktacular 
---
Howl-O-Scream at Busch Gardens
Continuing with the more adult theme, Howl-O-Scream is Tampa Bay's premier Halloween event. Select nights through October 30, 2017 with tormenting surprises around every corner and unexpected scares.
The streets will be swarming with hundreds of roaming creatures, making escape nearly impossible. A chilling live show and the chance to challenge Florida's top thrill rides in the dark will keep the screams coming all night.
When: October 6, 7, 8, 12, 13, 14, 15, 19, 20, 21, 22, 26, 27, 28 and 29.
Where: Busch Gardens, 10165 McKinley Dr, Tampa, FL 33612
Web: Halloween at Busch Gardens
---
 Brick or Treat LegoLand Florida
A perfect Trick or Treat for the younger kids with Brick or Treat at LegoLand.
Lots of activities including LEGO ghost building, Scavenger Hunt, Costume Contest, Meet & Greet with LEGO characters, a 13 foot Vampyer Hearse and a fireworks finale. All included with the entry ticket.
When: October 14 – 15, 21 – 22, 28 – 29 and 31st 2017 (No fireworks on 31st)
Where: LEGOLand Florida, Legoland Way, Winter Haven, FL
Web: Legoland Florida
---
The Haunt at Old Town
The 7th annual Haunt at Old Town will be held every night from September 29th through October 31st except October 2, 3, 9, 10, 16 and 17th.
When: Every night in October EXCEPT 2, 3, 9, 10, 16 and 17th 2017
Where: Old Town Kissimmee – 5770 West Irlo Bronson Memorial Highway, Kissimmee
Web: The Haunt at Old Town
---
Ghosts & Ghouls
Orlando Museum of Art First Thursday of the Month celebrates Halloween with a ghosts and ghouls display to take your breath away on October 5, 6.00pm – 9.00pm.
When: October 5th 2017
Where: 2416, N Mills Avenue Orlando FL 32803
Web: Ghosts & Ghouls OMART
---
Fall Events at Green Meadows Petting Farm
Pumpkin Patch
Every day in September 29 – November 17, 2017 – Visit the sprawling pumpkin patch and take home a free pumpkin
Trail of Jack-o-Lanterns & Ooky-Spooky Haunted House
Weekends October 7-8,14-15, 21-22 and 28-29, 2017 – Impressive lighted trail of pumpkins set to music, then visit the Ooky-Spooky Haunted House
Children's Halloween Fun Day
Trick or Treat Days
October 28 & 29, 2017 – In addition to lots of furry farm pets to touch and feed, Halloween Fun day includes Real live pig races from Arkansas, Costume parade, Tiny Trucks and Tractors Corn Box, Ooky Spooky Haunted House and a dig in the hay for prizes
When: Throughout October and early November 2017
Where: Green Meadows Petting Farm, 1368 South Poinciana Boulevard, Kissimmee
Web: Green Meadows Petting Farm
---
Mount Dora Bicycle Festival
As many as 1500 people are expected to this 4 day multi cycling routes event which also includes a  wine pairing dinner, beer garden and a free concert featuring The Wailers and more.
When: October 5th – 8th 2017
Where: Mount Dora
Web: Mount Dora Bicycle Festival
---
Blocktober Fest
Orlando in October brings a treat for visitors aged 21 and up. Blocktober Fest will transform Wall St. Plaza into the ultimate German party with German drinks, specialty German food and live Oompah music.
Beer: From 7-10pm you can get unlimited Sam Adams Oktoberfest and your own glass German style stein for just $20. Then enjoy $3 Sam Adams Oktoberfest beer all night.
Food: German food specials in the restaurants during the day/evening and a German Food truck Currywurst all night from 11pm-3am
Music: The Jimmy and Eckhart German Oktoberfest Show will be appearing live on stage throughout the night.
When: October 7th 2017 from 6pm
Where: Wall Street Plaza, Orlando
Web: Blocktober Fest – Wall Street Plaza
---
Silver Spurs Bulls 'n Barrels Rodeo
This is a first for this event but it promises to be very successful. It combines two of the most popular rodeo events, bull riding and barrel racing. Courtesy of the vendors, kids can dress up in their costumes and trick or treat in the arena's concourse. The rodeo starts at 7.30pm.
Entrance for adults is $15 and children under 10 are free.
Groupon has an offer for tickets at $9.
When: October 7th 2017 at 7.30pm
Where: Silver Spurs Rodeo, Kissimmee FL 34744
Web: Silver Spurs Rodeo or Groupon Offer
---
Come Out With Pride Festival
Orlando in October is home to Come Out With Pride – a multi-day experience beginning with evening events on Thursday October 12, Friday October 13 and culminating in a day-long festival on Saturday October 14.
October 12th: Pride Launch Party
October 13th: Hamburger Mary's Friday Street Party
October 14th 12pm – 3pm: Big Gay Brunch sponsored by Orlando Immunology Center
October 14th 4pm: The Most Colorful Parade
October 14th 12pm – 10pm: Come Out With Pride Festival
October 14th 9pm: Fireworks Finale
Come Out with Pride Festival attracts over 150,000 visitors with a massive parade lining the streets of downtown Orlando. There's a marketplace filled with vendors from and supporting the LGBTQ+ community as well as the most impressive entertainment and fireworks display.
Spectators line the streets around Lake Eola to watch the many organizations, businesses and individuals supporting the LGBTQ community. With such a diverse array of marchers and floats, this is probably The Most Colorful Parade in Orlando!
Big Gay Brunch is the party before the parade which features a brunch spread, bottomless mimosas, a Bloody Mary bar, entertainment and special surprise performances. Eat, drink and come out with pride! This event is 21 & up only.
Taste of Pride is a ticketed event that offers unforgettable with spectacular dishes prepared by over a dozen internationally renowned chefs, including some of our local favorites. Sample incredible food at each of the chefs' stations, enjoy cocktails, beer and wine paired by a professional mixologist, and you'll have the best view in the park from which to watch the fireworks immediately following the event.
Tickets start from $45 for general admission and rise to $105 for the VIP experience.
When: October 12th to 14th 2017
Where: Lake Eola, Downtown Orlando
Web: Come Out With Pride
---
Halloween Lights on Jeater Bend, Celebration
Orlando in October brings us this super-fun light display. From Friday 13th (spooky, huh!), the famous Lights on Jeater Bend will burst into life for Halloween.
Perfectly synchronized music and lights from several homes create a dazzling display that will thrill adults and children alike.
Park your vehicle locally and take a stroll to Jeater Bend where you can take your time to view and enjoy as much of the display as you like.
Calvin Slater, a Celebration resident, orchestrates the stunning display and uses the light show as a way to help local families in need. He collects canned food for the Kissimmee-based charity – Celebration 34747 Cares.
The lights are on from 7.00pm – 9.30pm so it's not too late for younger children.
When: October 13th – November 1st, 7.00pm – 9.30pm
Where: Jeater Bend, Celebration, FL 34747
Web: Lights on Jeater Bend
---
BBQ and Blues Festival
5 of the best BBQ teams compete for the top prize in this event at Lakeridge Winery, Clermont. As well as delicious BBQ, guests can listen to a free concert of Blues music on the outdoor stage. Or go inside to the Wine and Cheese Bar for solo acts. Arts and crafts vendors have plenty to offer and beers, soft drinks and ice cream are also available alongside the wines of the Lakeridge Winery.
Admission is $5.00, a portion of which goes to Epilepsy Association of Central Florida, and free for children 12 years and younger,
Winery Tours and Tasting is available each day at 5.00pm
When: October 13 and 14th, 10.00am – 8.00pm and October 15th, 11.00am – 6.00pm
Where: 19239 US-27, Clermont, FL 34715
Web: BBQ & Blues Festival
---
Winter Park Autumn Art Festival
Orlando in October brings us this fan favorite art extravaganza. The organizers expect more than 40,000 visitors for this annual event where local artists display their exceptional wares.
Food is supplied by local restaurants and live entertainment keeps adults happy. Workshops for children will keep them occupied and, hopefully, educated.
When: October 14th and 15th, 9.00am – 5.00pm.
Where: Central Park, Winter Park, FL 32789
Web: Winter Park Autumn Art Festival
---
Fall Art and Craft Fair, Cocoa
The beautiful, historic town of Cocoa, on Florida's Space Coast, plays host to 200 vendors with their arts and crafts. A kid's zone will keep the youngsters happy and live music will entertain the adults. food and beverages are available and it is free to enter.
When: October 21st and 22nd from 10.00am – 5.00pm.
Where: Historic Cocoa Village, FL 32922
Web: Fall Art & Craft Fair
---
Spooky Empire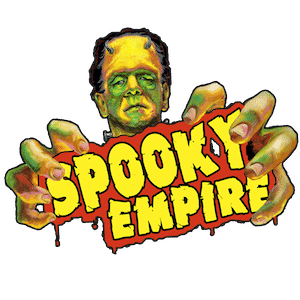 The Nations largest horror convention comes to Orlando in October, with celebrity guests including Richard Dreyfuss, John Cusack and Joan Cusack.
Visitors will enjoy celebrity autographs, a tattoo festival, film festival, zombie walk, kid zone, costume contest, seminars, live entertainment.
Expected Celebrity Visitors:
Shannon Elizabeth – Scary Movie
John Kassir – Tales From The Crypt
C.J.Graham – Jason Lives
Fairuza Balk – The Craft
Daphne Zuniga – Spaceballs + many more.
When: October 27th-29th 2017
Where:  Hyatt Regency Orlando, 9801 International Dr., Orlando, FL 32819
Web: Spooky Empire
---
Halloween Hustle 5K
This Halloween themed fun run is an event for all ages organised by the Junior League .
The Halloween Hustle 5K race to end childhood hunger includes a 5k walk/run, kid's fun run, trick or treating, food-trucks and live musice.
A great family day for all ages from 5.30pm to 8.30pm
---
Zoo BooBash 
This might just be the wildest Halloween Orlando event you'll visit!
This not-too-scary event is perfect for the young and old alike.
Kids are invited to bring goody bags and wear costumes for trick or treat stations.
There's even a face painter for those feeling a little under-dressed.
No additional ticket needed, this event is included with the entry fee.
When: October 28th and 29th, 

9:00 AM

to 3:00 PM
---
Swan and Dolphin Food and Wine Classic
3 top chefs, a delicious selection of food and beverages in 9 restaurants, wine tasting, pairing experiences, seminar instructors……..the list is endless. Two days of self indulgence at the 8th annual event. What's not to like?
When: October, 27th and 28th, 2017 5.30pm – 9.00pm.
Where: Swan and Dolphin Hotels, Walt Disney World
Web: Swan & Dolphin Food & Wine Classic
---
OktoberFest at Island Grove Wine Company
If you're staying at our Serendipity vacation home, this Formosa winery is just a 4 minute drive away!
Oktoberfest brings a family friendly event with authentic German music accompanied by wine, craft beer and food.
Live music will feature:
General admission is free or you can also upgrade your experience to a VIP ticket for $45. This includes access to an air conditioned zoned area, preferred seating for live entertainment, pretzel bar, complimentary drink of litter of beer or 2 glasses of German wine, German food, $5 gift card for WineEmotion, special pricing for "Flavors of Fall" Island Grove wine tasting and a on-to-one chat with the resident premier winemaker.
When: October 28th 2017
Where: 3011 Formosa Gardens Blvd, Kissimmee, FL 34747
Web: Island Grove Winery at Formosa Gardens
---
CLERMONT HARVEST FESTIVAL
Head over to Historic Downtown Clermont for a good old fashioned family harvest festival full of fun and festive spirit.
There will be pumpkin painting, kids zone, games, costume parade, petting farm and hay rides, traditional games such as bean bag toss.
Adults will enjoy over 100 craft vendors showcasing homemade and handmade goods, one of a kind collectables and gifts. Food trucks will be available for snacks and the Downtown restaurants will all be open. And decorated!
When: October 28th 2017 from 10am
Where: Montrose Street, between 7th and 8th, Clermont
Web: Clermont Downtown Partnership
---
Mount Dora Craft Fair
The 33rd Mount Dora Craft Fair expects to receive over 100,000 visitors to view or buy the offerings of more than 400 gifted artists and crafters. Food and entertainment is also supplied over the two days in this delightful little town.
When: October 28th and 29th
Where: Mount Dora, FL 32757
Web: Mount Dora Craft Fair
---
BOO! on Broadway
Take your little ghosts and goblins to Main Street in Downtown Kissimmee for the annual BOO! on Broadway.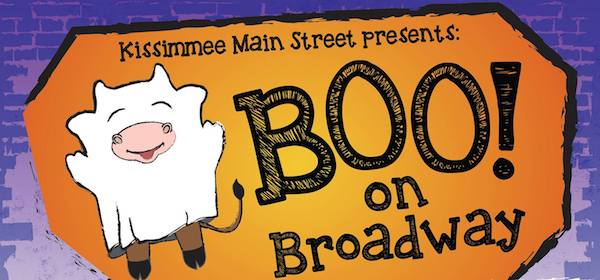 Costumed kids receive a free bag to tote all their treats in as they hop from shop to shop, collecting candy from Downtown Merchants.
5.30-8pm – BOO! in Downtown Kissimmee including Casket Derby (think soap-box derby)
---
There are lots of Halloween events in Orlando and Kissimmee, be sure to check our Halloween Guide too: