Orlando in June is sizzling hot! And it gets hotter, busier and wetter as the month goes on. If you love endless days of sunshine, then June in Orlando won't disappoint. Fast passes and ponchos will be your best friend.
By the time June arrives, two new major attractions will have opened: Pandora: World of Avatar at Disney's Animal Kingdom and Volcano Bay at Universal. Expect high crowds at both parks.
If you're in Orlando for Father's Day, then Dad is sure to be in for a treat.
Orlando Weather in June
So what can you expect from the weather in June? With an average high of 90°F/32°C and an average low of 71°F/22°C, the weather in Orlando in June is hot, hot and hot.
We average around 11 hours of sunshine each day.
June is the start of the rainy season and you can expect showers for around 20-22 days in June. Thankfully it's usually quick afternoon bursts and the heat of the sun dries everything off pretty quickly. And splashing in puddles is fun when it's hot!
But Orlando in June is a sizzler, so get ready for hot summer days and plenty of sunshine therapy.
What to Pack for Orlando in June
A poncho will be your best friend. Make sure you have one with you at all times. And get them from the stores rather than in the parks to save a small fortune. Misting fans will be a great comfort too. Cottons, linens and natural fibers in light colors are best for hot days. Dark colors attract and hold sun rays. Loose fitting clothes will also help keep you cooler. Check out our packing tips.
Crowds in June in Orlando
There's no denying it's busy. School's out in many areas, so the parks will be busy as summer vacations get underway. And it will get busier as more schools break for summer, so planning will be essential to help you beat the crowds.
Undercover Tourist have June Crowd Calendars packed with info.
Orlando Informer have got you covered with Crowd Calendars for the 3 Universal parks.
If you want to check which attractions will be closed or under refurbishment, check out Kenny The Pirate.
Orlando in June: What's on Around Central Florida
Gay Days in Orlando
Every year, the LGBT Community gather in Orlando for Gay Days and traditionally head to all 4 Disney theme parks on select days for organized meet up days. This year, they are spreading the love to Universal, SeaWorld and Legoland. There are lots of parties and Gay Day activities held in and around the 'official' hotel which, for 2017, is Doubletree by Hilton Orlando at SeaWorld.
Some will want to join in the fun, others will want to avoid the crowds. Here's the 2017 Gay Days schedules for theme park day:
May 30th:
Kick Off Party – STK, Disney Springs 6pm
June 1st:
Disney's Animal Kingdom – 8am-11pm
SeaWorld – 9am-7pm
June 2nd:
Disney's Hollywood Studios – 9am-9.30pm
Universal's Islands of Adventure 9am-8pm
June 3rd:
Disney's Magic Kingdom -9am-9pm
Universal Studios – 9am-10pm
June 4th:
Disney's Epcot – 9am-9pm
Discovery Cove – 9am-5pm
LEGOLand -10am-7pm
---
Bite:30 
Orlando in June is heaven for foodies. From June 1st through 30th participating restaurants present a truly awesome experience. Customers get the opportunity to sample a multi-course dinner for the price of an average entree. Fixed price menus at some of Orlando's best restaurants will offer patrons lunch for $15 and dinner at $30.
Originally titled "Orlando's Restaurant Week", it has now been extended for the duration of June.
When: June 1 – 30
Where: Participating Orlando restaurants
Web: Bite:30
---
Springs Street Eats Food Truck Rally
Outside caterers will be joining the Disney Food Trucks at Disney Springs on June 2nd and 3rd.
Rolling in with Fantasy Fare (fan favorites found at Disney theme parks) and World Showcase of Flavors (favorites from Epcot International Food & Wine Festival), the 6 new additions will include:
Caketeer – High-quality gourmet cupcakes and custom cake made using the finest culinary-grade ingredients.
Philly's Best Cheesesteaks – Hot and fresh cheesesteak sandwiches, specialty sides, chicken wings and other Philly favorites.
900 Degreez Artisan Pizza – This converted container food truck features a custom-made Italian wood-fired oven that can cook a pizza in an unbelievable 90 seconds. Plus, the truck's façade features an all-glass panel that allows customers to view the chefs at work.
Magic 4UR Palate – Anticipate a variety of eye-catching and delish dishes.
The London Fish & Chippy – Relish a vast selection of fresh fried seafood. The chefs at this truck tout that their homemade beer batter is the perfect dip for preparing specialty haddock fish and chips.
Tikiz Shaved Ice & Ice Cream – Behold an ice cream truck of the future. You can even dispense your own custom-shaved ice syrup creations.
The trucks will be located outside Cirque du Soleil, Disney Springs Westside.
When: June 2nd from 4 to 11 p.m. and Saturday, June 3 from noon until 11 p.m.
Where: Disney Springs Westside
Web: Springs Street Eats
---
Cocoa Village BBQ & Blues
The Space Coast is blessed with many beautiful, sandy beaches aligned with interesting and historical towns and cities.
But, when it comes to charming, charismatic and quaint, surely nowhere beats Cocoa Village. This delightful hamlet is well worth a visit under any circumstances.
Throw in a BBQ competition for professionals and backyard amateurs alike and it gets even better. Then apply the icing by including fabulous live music provided by local artists and the masterpiece is complete. Over $15,000 in cash and prizes is up for grabs in categories including, chicken, pork, ribs, brisket, People's Choice, Best Sauce and Best Dessert.
Along with a kids' play area and vendors, Saturday promises to be a fun family day out to remember.
If you can manage Friday night as well, a bash and pub crawl with 5 drinks for $15 has been organised for your entertainment. This is the 7th annual event and is free to enter.
When: Friday, June 2, 2017: 5pm – 9.30pm. Saturday, June 3, 2017: 11am – p.15pm.
Where: Riverfront Park, Downtown Cocoa Village, Brevard Ave. FL 32922
Web: Cocoa Village BBQ and Blues
---
139th Silver Spurs Rodeo
This is the impressive 139th Silver Spurs Rodeo which just goes to show how popular this event is. The 3rd annual School's Out Blowout is a 2 hour free pre-rodeo entertainment program from 5.30pm. It includes bounce houses, inflatable games and face painting for the kids. Also, don't miss the foot-tapping music for everyone till 7.30pm when the rodeo action gets seriously under way.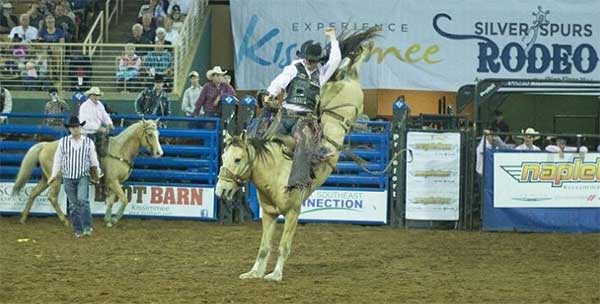 There are 7 traditional rodeo events for you to sit back, watch, enjoy and wonder at. Are the cowboys and cowgirls incredibly strong, skilful and brave? Or certifiable?
Prizes for bull riding, bareback riding, saddle bronc riding, tie-down roping, barrel racing, steer wrestling and team roping will be won by the best of the best. In between events, rodeo clowns will keep the whole family laughing.
There is also a performance from The Silver Spurs Quadrille Team.
Tickets for adults are $15 and children under 10 get in free. Check the website for concessions.
When: June 2 and June 3, 2017. From 5.30pm for School's Out Blowout and 7.30pm for the Silver Spurs Rodeo.
Where: 1875 Silver Spur Lane, Osceola Heritage Park, Kissimmee, FL 34744
Web: Silver Spurs Rodeo
---
Tampa Bay Caribbean Heritage Festival
Sun, sea and sand. Throw in fantastic food, an electric fun-filled atmosphere and lively, throbbing music. Mix it all up and you have the perfect recipe for the Caribbean and its' famous islands. And it has all been packaged and brought to your doorstep at Tampa.
DJs will bring you the best of Caribbean music to accompany live Reggae, jazz bands and African drumming.
Exciting entertainment is brought to you by dance troupes from Haiti, Puerto Rico and the Dominican Republic. Experience the full Caribbean culture and sample the amazing, spicy food that has been copied but rarely bettered.
An Indian fashion show is also part of the celebration.
When: June 3, 2017, 4pm – 8pm.
Where: University Park, 13013 N 22nd St, Tampa, FL 33613

---
Cocoa Beach Uncorked
A favorite location of ours is Cocoa Beach and this year is even better with a new, exciting event. It is a doppelganger of the very popular Clearwater Beach Uncorked on Florida's Gulf Coast which has been running for 6 years.
Guests can sample local restaurant morsels from the tastiest meals prepared by some of Florida's best chefs. As your taste buds cry out in delight, enhance the wonderful experience with the most delicious of worldwide wines or local craft beers. Served to you, right there on the beautiful Cocoa Beach.
Brew masters, chefs and wine experts are on hand to answer questions or give hints on the perfect preparation.
Tickets are $75 for VIP entrance from 12 noon – 4pm and $55 for general entrance from 1pm – 4pm. The ticket prices include all you can eat and drink.
When: June 3 – 4, 2017.
Where: Alan Shepard Park, 4400, Ocean Beach Blvd., Cocoa Beach, FL 32931
Web: Cocoa Beach Uncorked
---
Lakeridge Winery Harvest Festival
Why not give your feet a good scrubbing and treat them to a day at Lakeridge Winery, Clermont. The 27th Annual Festival will again feature the ever-popular stomping of the grapes. Feel the juice squish between your toes as you imagine the person who will eventually drink this fine bottle of wine.
This is  a fun week-end with a capital F for all the family. As well as the grape stomping, more than 80 local artists will display their wares and crafts.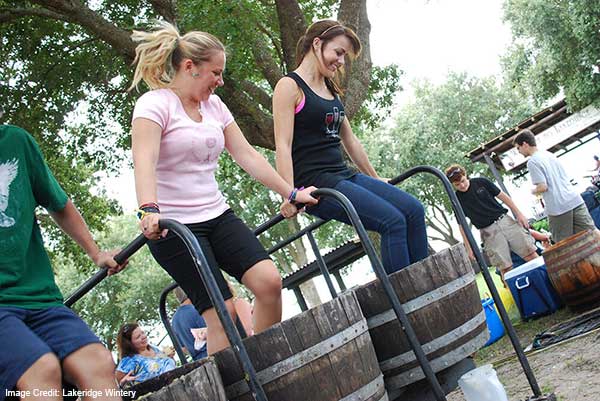 Live music from a variety of performers gives the whole event a lovely atmosphere in beautiful surroundings. And while you are at it, why not take a complimentary tour of the Lakeridge Winery and sample the delights of a quality wine.
Tickets for the Harvest Festival are $3 per adult, while children under 12 are free. A portion of the entrance fee is generously donated to the Corner Stone Hospice which is a not-for profit care organisation.
The Wine and Cheese Bar above the wine shop will be open from noon till 4pm and is accompanied by live music.
When: June 9 and 10; 10am – 5pm and June 11; 11am – 5pm.
Where: Lakeridge Winery and Vineyards, 19239 US 27 North, Clermont FL 34715.
Web: Lakeridge Winery Harvest Festival
---
Tarpon Springs OPA! Palooza Greek Festival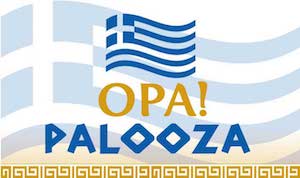 We were fortunate enough to spend 30 years living on Corfu, a tiny Greek island. The people, food and festivals became an important part of our lives. Listening to Greek music as we watched joyful dancers in national dress made us realise it was a combination made in heaven.
So, when I tell you that Tarpon Springs is a carbon copy of the genuine Greece, you'll know that it's the real deal. And when there's a Festival, it is worth the 2 hours and 95 miles drive.
Tarpon Springs, known as the "sponge dock capital of the world" is a pretty town on the Gulf Coast inhabited by a thriving Greek community with Greek restaurants and a natural Greek hospitality.
Learn about culture and heritage, listen to music and admire dancers as they keep perfect timing. Try healthy and incredibly tasty food, washed down by local drinks like retsina (wine) and ouzo (aniseed spirit). There is a host of quality restaurants to choose from.
And it's not all about adults eating and drinking, a kids play area will keep the youngsters occupied and happy. Although they are sure to enjoy the food.
Take a short walking tour round the docks, gaze at the brightly painted wooden boats they still use to dive for sponges and discover the fascinating history of the town. Lots of arts and crafts on display from local vendors.
Admission and parking are free.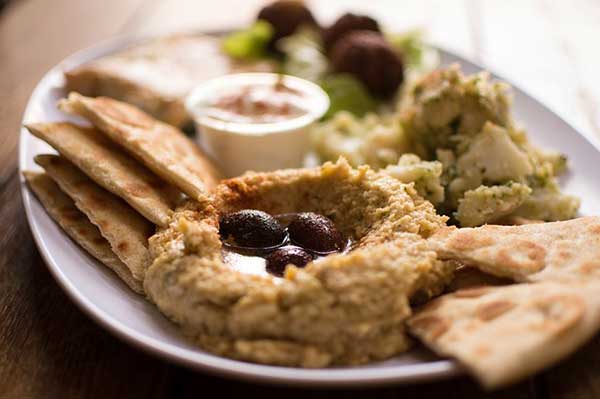 Not sure what to order? Our favorite Greek dishes in no particular order are:
Kleftiko (lamb shank slowly cooked on the bone)

Moussaka (ground beef, potatoes and eggplant)

Pastisio (ground beef, macaroni and bechamel sauce)

Stifado (slow cooked beef, tomatoes, onions and herbs)

For dessert, Baklava will satisfy any sugar craving
When: June 9, 12 noon – 9pm; June 10, 10am – 9pm and June 11, 10am – 5pm.
Where: Historic Sponge Docks, Tarpon Springs, FL 34688
Web: Tarpon Springs OPA! Palooza Greek Festival
---
Mount Dora Art Splash
The beautiful little town of Mount Dora plays host to the monthly Art Splash from 6pm – 8pm. Artists display creations while live performers and music entertain.
Take your time as you stroll through the streets admiring your surroundings as well as the art. If strolling is too energetic, take a seat and enjoy a glass of wine or beer.
And of course, admission is free.
What's not to like?
When: June 9, 2017 6pm – 8pm
Where: Mount Dora, FL 32756
Web: Mount Dora Art Splash
---
Cocoa Beach Pirate Fest
This is the 5th annual fun fest enabling you to discover everything about pirates that Johnny Depp kept secret from you.
Along with food and beverages, there will be interactive Treasure Hunts for youngsters, a Living History Pirate Encampment and pirate ships. Blackbeard the Pirate makes a guest appearance and plenty of vendors have pirate themed merchandise for sale.
Live music will keep the feet tapping as you walk daintily down the plank, me hearties!
Admission is free but a $2 donation is requested.
When: June 16, 2pm – 6pm with an adults only Pirate's Ball from 7pm – 10pm. June 17, 10am – 6pm and June 18, 10am – 4pm.
Where: International Palms Resort, 1300 North Atlantic Avenue, Cocoa Beach, FL 32931
Web: Cocoa Beach Pirate Fest
---
Busch Gardens Summer Nights 
The thrill rides at Busch Gardens in Tampa are some of the best in Florida. The "Screamathon" goes off the rails, grown men whimper as they get strapped in to SheiKra, Montu, Kumba, Falcon's Fury or Cheetah Hunt. And this all happens in daylight. Imagine the excitement, the tingling sensation and overwhelming pleasure if you ventured to tackle these coasters at night. In the Dark. Ooooh, scary!
Summer Nights has just that plus 3 themed party zones with exclusive food and drinks for each zone. Make the most of the nibbles with a Summer Nights Sampler Lanyard. Join in the dance parties or watch the Turn It Up! Ice Show.
All Summer Nights events are included in regular admission.
When: June 16, 2017 – August 6, 2017
Where: Busch Gardens, 10165 N McKinley Dr., Tampa, FL 33612
Web: Summer Nights Busch Gardens
---
Electric Ocean at SeaWorld Orlando
Orlando in June sees SeaWorld pulling out all the stops to encourage guests to discover new thrills and entertainment this summer. Electric Ocean is an after dark addition which includes music, glowing sea creatures, live shows and spectacular fireworks.
Clyde and Seamore, surely the world's favorite sea lions, perform in their hilarious show, Sea Lions Tonite.
Not to be outdone, Shamu's Celebration: Light Up The Night, combines music and killer whales to amaze and thrill kids and adults alike.
If you haven't seen bubble masters in action, this is your chance. Pop brings lights and lasers combined with music and bubbles to create an awesome experience to delight all family members.
Club Sea Glow is a dance your socks off to DJ inspired music along the shore. This party is good for the young and not-so-young. We've all got a bit of dance inside us just bursting to get out and show the world what we can do. Even my two left feet twitch in time to popular music.
To top it all off, Ignite is a dazzling firework display to electrify everyone.
When: June 17, 2017- August 5, 2017.
Where: SeaWorld, 7007 Sea World Drive, Orlando FL, 32821
Web: SeaWord Electric Ocean
---
Festival of The Sea
This event is for anyone who enjoys seafood. It's a festival of organic delights where seafood takes center stage and pride of plaice. (Fishy humor)
It's also a great family day out with a kids play area, vendors with arts and crafts, live music and a beer and wine garden. And a multitude of delicious seafood vendors to keep the taste buds satisfied.
When: June 17, 2017, 11am – 7pm.
Where: Orlando Festival Park, 2911 East Robinson St., Orlando, FL 32803
Web: Festival of the Sea
---
Celebrity Mascot Games
For a truly great day out that the kids will love, make your way to the Celebrity Mascot Games at the Amway Center in Orlando.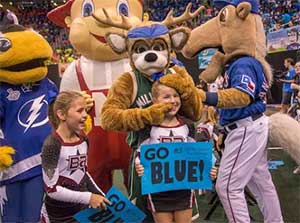 Approximately 30 mascots from all over the country, representing all sports, will compete against each other. The participants in these wild, blood-curdling games need the strength and courage not witnessed since the days of the gladiators to discover who is the ultimate champion of the mascots.
More than 18,000 delirious fans will shout on their favorite mascot from MLB, NFL, NBA, NCAA, MLB and the Arena Football League.
All proceeds will benefit New Hope for Kids which gives support to children and families who have suffered a bereavement and grants wishes to children with life-threatening illnesses in the Central Florida area.
General admission is $12 and close to the action seating is $20 (Saturday only) There is also a VIP Huddle on Saturday for $35.
When: 23 and 24 June, 2017
Where: Amway Center, 400 W Church St#200, Orlando, FL 32801
Web: Celebrity Mascot Games
---
Vans Warped Tour
An incredible and famous music festival hits Orlando at the end of the month. The Vans Warped Tour features more than 30 bands and artists performing on 3 separate stages from 11am. Entrance tickets to the event start at $39 + fees.
When: June 30, 2017
Where: Tinker Field, 1 Citrus Bowl Place, Orlando FL 32805
Web: Vans Warped Tours
---
However your spend your days and nights, we hope you have an amazing time if you're visiting Orlando in June.
Did we miss any June events that should be included? We'd love to add them, so comment below.
Save
Save