Orlando in August:
There's plenty going on in Central Florida and Orlando in August, especially food related. We're in for a delicious month with the hottest foodie events of the year. Restaurant Week, Taste! Central Florida and Magical Dining Month. The Epcot Food & Wine Festival just sneaks in on August 31st.
Here's the low-down of what's on, when and where in Orlando in August:
Pandora at the Orlando Museum of Art
Local artists vying to win an award, aided by Disney imagineers, transform Orlando Museum of Art into Pandora – the World of Avatar. Along with numerous art pieces, Walt Disney World Resort also offers complimentary food transported especially from Pandora for the evening's event. Admission is $15.00
Where: Orlando Museum of Art, 2416 North Mills Avenue, Orlando FL 32803
When: August 3rd, 6.00pm – 9.00pm
Web: Pandora at the Orlando Museum of Art
---
Restaurant Week
Orlando's Main Street Restaurant Week runs from August 4th through August 12th 2017.
Select restaurants will offer prix fixe menus at a discounted price. Orlando in August is going to be tasty!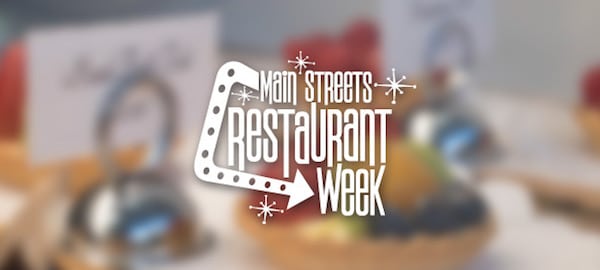 Where: See link below for participating restaurants
When: August 4th – August 12th
Details: Main Street Restaurant Week
---
New Smyrna Beach Shrimp and Seafood Festival

This annual event is a favorite with locals and visitors.
Sample tasty bites as scores of local restaurants battle it out for the "Best on the Beach" awards. categories of shrimp, shell fish, fish and specialty. Sample sizes are on sale ranging from $3 to $5.
Live bands, beverage bars, non-seafood options for land-lovers, craft vendors, community group stands and sponsor exhibits
When: August 3rd 2017, 5pm-9pm
Where: New Smyrna Beach
Details: NSB Shrimp & Seafood Festival
---
Florida Sales Tax Weekend – Time to Shop and Save!

Save some money in Orlando in August. The Florida Sales Tax Holiday kicks off at 12:01am on Friday August 4th and runs through 11.59pm on Sunday August 6th 2017.
See Full Details: Florida Sales Tax Holiday Weekend 2017
---
Night in The Islands – Tarpon Springs
If you like Greek food, you'll love this monthly event. Tarpon Springs is a picturesque Greek harbor and just happens to be the sponge capital of the world.
Enjoy Greek food, Greek dancing and live entertainment from Ellada at the Sponge Docks. You don't even need to know how to Greek dance – free dance lessons will be given by Levendia Dancers between 6-7pm.
Dine under the stars and enjoy some of the finest Greek food and entertainment outside of Athens.
When: August 5th 2017
Where: Tarpon Springs, Florida
Details: Night in the Islands
---
Hearts of Reality, Celebration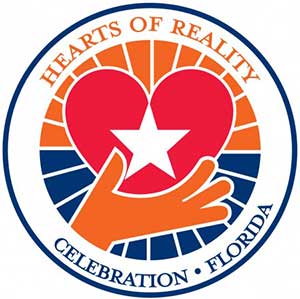 The Town of Celebration brings another great event to Orlando in August.
Hearts of Reality is an annual event to raise money for Give Kids The World. An awesome organization that gives cost-free vacations to kids with life threatening illnesses along with their families.
If you want to meet your favorite reality stars from shows like Big Brother, Survivor or The Amazing Race, then this is the place to be.
Autograph signings and meet and greets can be bought for a donation.
HEARTS OF REALITY EVENT SCHEDULE:
August 10th:
9:00pm: The People Magazine VIP Reception (Only VIP Sponsors permitted) in Celebration.
August 11th:
Sidewalk Sale Begins
11:00am – 2:30pm – I-Drive 360 presents Celebrity Outing in Kissimmee with reality stars from Survivor, Big Brother, Face Off, The Amazing Race and more.
August 12th:
2:00pm – Autograph Signing at Bohemian Hotel for VIP Package Holders.
3:00pm – 5.30pm – Autograph Signing for members of the public
10:00pm – 80s Themed Wrap-Up Party at Celebration Town Center
August 13th:
Sidewalk Sale ends in Downtown Celebration
Tickets:
Autograph Signing: $50 donation to Give Kids The World gets you into the autograph area for autographs with the stars. Includes a commemorative Autograph Booklet. (Celebrity Guests will ONLY sign the Commemorative Autograph Booklet)
Wrap-Up Party with the Stars: $50.00 donation to Give Kids The World gets you finger food, Survivor Karaoke and admission to the party. Available at the door only on Saturday Night.
Combo Ticket: $80.00 donation Includes admission to the autograph signing and 80′s Party.
When: August 10th-12th
Where: Town of Celebration, Fl
Details: Celebration Hearts of Reality
---
4 Wheel Parts Orlando Truck and Jeep Fest
This event should satisfy all off-road enthusiasts. Custom trucks and jeeps of all shapes and sizes are on display, including demonstrations and giveaways every hour.
Where: Gaylord Palms Resort and Convention Center
When: Saturday, August 12th, 10.00am – 4.00pm and Sunday, August 13th, 11.00am – 4.00pm
Web: 4wheelparts.com
---
Exotic Bird Expo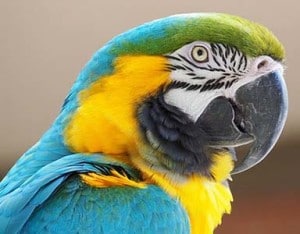 Bird lovers will be in feather heaven during the largest "All Exotic Bird Event" in Florida. Suppliers will be selling anything and everything well below retail price. Food to cages, supplements to special feeds, toys and more – all in one 40,000 square foot Air Conditioning Building. And of course, exotic birds.
The Exotic Bird Expo is held 5 times a year in Central Florida and began in 1994 by Charles Tillman. When Charles passed away in 2012, daughter Debbie Tillman carried on the family tradition.
When: August 13th – 9am-4pm
Where: Central Florida Fairgrounds
Price: $5 – children under 10 free
Details: Exotic Bird Expo – or Call Debbie Tillman:  1-386-383-4295
---
American Idol – Disney Auditions
Budding singing sensations should head to Disney Springs on August 17th. The American Idol bus will be rolling into town (minus celebrity judges) to kick off the search for the next superstar. Registration will be starting at 6am, with parking available from 4am (but no earlier). Contestants must be at least 15 years old. Guests under 18 must be accompanied by an adult. Contestants will only be able to take 1 guest, aged over 5, to the audition.
Early arrival and pre-registration is advised. Registration will close at noon or when full capacity is reached.
As the event is outdoors, don't forget to pack sunscreen, water and a poncho. It's hot and afternoon rainfall is common.
The new style American Idol will launch with ABC in 2018 and the show's long running host, Ryan Seacrest, will be returning to head the show.
When: August 18th 2017
Where: Disney Springs, 
Web: American Idol – Disney Auditions – American Idol Website
---
Disney PhotoPass Day
For the second year, Disney will once again be offering unique PhotoPass Opportunities during the Disney PhotoPass Day.
Visitors to all 4 Disney parks and Disney Springs will be able to get event-exclusive Animated Magic Shots, Character Experiences and photo locations.
When: August 19th 2017
Where: Magic Kingdom, Animal Kingdom, Hollywood Studios, Epcot and Disney Springs
Web: PhotoPass Day
---
23rd Annual Harvest Grape Stomp
All ages will love getting messy during grape stomping season. A great day out for all the family with live music, food from local vendors, Lakeridge wines, beer and soft drinks. Wine tours are also available.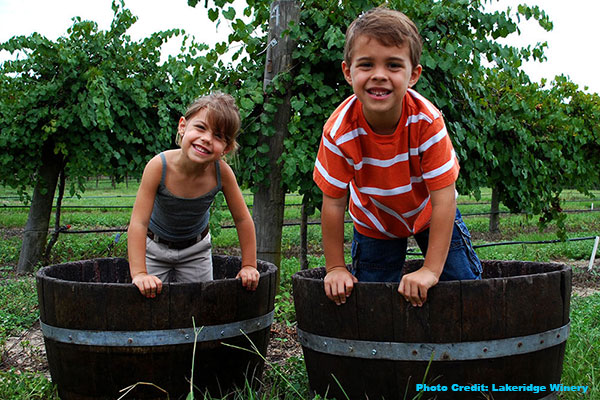 Live Music Schedule:
Aug 19: 10:00am-01:30pm – Ladyz & The Boyz
Aug 19: 02:00pm-05:00pm – Bobby Blackmon and the B3 Blues Band
Aug 20: 11:00am-01:30pm – Airtight
Aug 20: 02:00pm-05:00pm – Tory Wynter
When: August 19th & 20th
Where: Lakeridge Winery, Clermont
Details: Annual Harvest Grape Stomp
---
The 3rd Annual Seafood Festival – Mount Dora

Orlando in August has plenty on, but you could also head over to the picturesque town of Mount Dora. The second Annual Seafood Festival will take place on August 26th and 27th. Head to the waterfront of the Elizabeth Evans Park.
Music will play a big part of the Saturday event with live music on the stage from 11am to 9pm.
The line up so far:
Mac Gilliossa (Celtic music)
Craig Thompson and The Revelations
Rusty Cutlass Pirate Band
Ramona Quimby Band
Solar Stream
Lights Out Project, Island Fusion
Central Florida Oyster Shuck-Off
There will be an array of food trucks, stalls and vendors. Over 15,000 visitors attended the first event two years ago.
When: August 26th 11am – 9pm | August 27th 11am – 5pm
Where: Elizabeth Evans Park & Edgerton Court in downtown Mount Dora
Price: Free
Details: Seafood Festival – Mount Dora
---
Taste! Central Florida
Orlando's Taste! Central Florida brings together the area's top chefs who donate their time, talent and passion to end childhood hunger in Central Florida. Along with culinary delights, guests have the opportunity to sample select wines, cocktails and premium beers and enjoy silent and live auctions and entertainment. Every dollar raised will benefit Second Harvest Food Bank of Central Florida and Coalition of the Homeless of Central Florida.
When: August 19th – 6:45pm – 10:00pm
Where: Orlando World Center Marriott
Price: $150 per person
Details: Taste! Central Florida
---
Florida Kids and Family Expo
A golden opportunity for the whole family to get together with their ideas for exercising, relaxing, discovering, sharing and just about everything that comes to mind.
Admission: $5.00 in advance or $10.00 at the door.
Where: Orange County Convention Center
When: Saturday, August 19th 10.00am – 5.00pm and Sunday, August 20th 11.00am – 5.00pm
Web: Florida Kids & Family Expo
---
Mickey's Not-So-Scary Halloween Party
Magic Kingdom is the venue for this not so scary Disney treat. Starting on August 25th for select night.
Special shows included to entertain the whole family are Hocus Pocus Villain Spelltacular, Boo-yo-you Halloween Parade, The Cadaver Dans Barbershop Quartet and the spectacular Happy HalloWishes Fireworks Show above Cinderella Castle.
Dress up for the night and trick or treat yourselves around the park with candies, snacks and other goodies.
For a little extra special treatment, Happy HalloWishes Dessert Party with Halloween themed confections and drinks is an option. Indulge yourselves, then relax and watch the fireworks.
See: Mickey's Not So Scary Halloween Party 2017
MNSSHP 2017 Dates:
August 25, 29.
September 1, 7, 10, 12, 15, 17, 19, 22, 24, 26, 29.
October 1, 3, 5, 6, 9, 10, 12, 13, 15, 17, 19, 20, 22, 24, 26, 27, 29, 31.
November 1
Where: Magic Kingdom, Walt Disney World Resort
Web: Mickey's Not So Scary Halloween Party
---
Magical Dining Month
Another huge foodie event from the Orlando culinary scene. The Orlando Magical Dining Month offer diners the opportunity to sample some of Orlando's best restaurants for a set price of $35 per person. The event runs through the full month of September, but 'Preview Week' starts on August 25th.
The event raises money every year for local charities. This years beneficiary will be Freedom Ride and BASE Camp Children's Cancer Foundation.
When: August 25th – October 1st 2017
Where: Over 100 restaurants – check link below for full list
Price: $35 per person for 3 course dinner + tax and gratuity
Details: Orlando Magical Dining Month
---
Epcot Food and Wine Festival 
Take your taste buds on a global food fest walkabout. 35 kiosks from all over the world at Epcot Food & Wine Festival will offer delicious tasty treats. Meat, seafood, salads, desserts and just about everything imaginable to tease your palate can be washed down by a wine or beer from around the world.

And all the time, your eardrums are being regaled with live music supplied by top performers.
Live music on August 13th is supplied by Delta Rae at 5.30pm, 6.45pm and 8.00pm.
Where: EPCOT, Walt Disney World
When: August 31st – November 13th 2017
Web: Epcot Food & Wine Festival
---
Music Events in Orlando in August
Goo Goo Dolls and Phillip Phillips
When: August 30th 7.30pm – 10.30pm Tickets from $48.50
Where: Hard Rock, 6050 Universal Blvd. Orlando FL 32819
Hard Rock Live Orlando
Ed Sheeran (James Blunt opens)
When: August 31st Starts at 7.30pm Tickets from $36.50
Where: Amway Center 400 West Church Street, Orlando FL 32801
Web: Ed Sheehan – Amway Orlando
---
Orlando City Soccer in Orlando in August
Orlando City SC v Columbus Crew 
Date: Saturday August 19th
Time: 7.30pm
Where: Home – Orlando City Stadium
Orlando City SC v Vancouver Whitecaps FC
Date: Saturday August 26th
Time: 7.30pm
Where: Home – Orlando City Stadium
Orlando City SC v New York City FC
Date: Sunday August 28th
Time: 7.00pm
Where: Home – Camping World Stadium