Our guide to January in Orlando and Kissimmee will give you the lowdown on the Orlando weather, what to pack and what to wear.
We'll also cover some amazing events happening in January in Orlando, Kissimmee and Central Florida. So many things to do, you'll never squeeze them all in!
ORLANDO WEATHER IN JANUARY
We're experiencing unusually cold weather in Orlando right now. We're sat here writing, looking through the window at glorious blue skies and sunshine outside, with the heating on full blast indoors.
But at least we know it's going to get warmer in a few days. A 3 day winter is quite enough, thank you.
January in Orlando might be one of our cooler months, but with average temperatures of 71°F/21°C you won't hear us complaining too much. Orlando in January is the perfect playground to get away from the bitter winter cold many experience.
Although we can get some pretty cold days, January in Orlando is generally pleasantly warm. During most days you can expect blue skies and sunshine by the bucket-load. January averages 7 hours of sunshine a day and humidity is barely noticeable.
BUT! It's unpredictable and you may just see all 4 seasons in one day. You might get some rain or even a layer of frost, but for the most, sunshine and warm days are still with us throughout January.
WHAT TO PACK FOR JANUARY IN ORLANDO?
When extremes can be as much as 20 degrees in the same day, packing can be a little tricky. It can get pretty cold, but it can be really warm too, so you do need to be prepared.
Dressing in layers is the key. If you're heading out in the morning, you'll need to think ahead. Take a jacket with you and leave it in the car to collect when it gets cool, or use a locker if you're at the parks. If you're standing around for fireworks in the evening, a light throw or cover for the kids in strollers would be good.
And don't forget those legs and feet. Shorts and flip-flops might have been a great idea when you set out, but not so much when it's cold at night.
WHAT ABOUT CROWDS IN THE THEME PARKS IN JANUARY?
With the Christmas rush out of the way, January is much more manageable and one of the quietest times to visit. Most days, crowds will be low to moderate, apart from Disney Marathon Weekend (Jan 3rd to 7th) and MLK Weekend (Jan 12th-15th).
There are several Crowd Calendars that will help you pick which parks to visit in January:
Kenny The Pirate covers all things Disney
Orlando Informer have a crowd guide to Universal Studios & Islands of Adventure
TouringPlans have a subscription to an extensive touring and planning tool. (If you're staying in one of our homes, you'll have your own account with TouringPlans).
January in Orlando, Kissimmee and Central Florida – What's On, When & Where
UNIVERSAL CHRISTMAS EVENTS
If you haven't had chance to catch the awesome new projection show on Hogwarts Castle, or the all new Universal Parade featuring Macy's, there's still time! Christmas events at Universal Orlando don't finish until January 6th. Hurry!
When: Daily through January 6th 2018
Where: Universal Orlando Resort
Web: Universal Christmas Events
---
THREE KINGS CELEBRATION
SeaWorld Orlando and Busch Gardens Tampa both celebrate this cherished tradition of Latin cultures.
At SeaWorld Orlando you'll be about to enjoy entertainment including Three Kings Processional, Sea of Trees and O Wondrous Night.
There will be plenty of Latin flair when it comes to food and drink too. Items such as miniature papas rellenas, empanadas, bacalaitos and authentic Puerto Rican quesitos will be available. Wash it down with frozen coquitos and frozen sangria.
Sharks Underwater Grill will feature an event-exclusive menu with roast pork, onion mojo arroz con gandules, pasteles and fried tostones garnished with mayoquetchup. For a sweet ending, there'll be homemade vanilla and cheese flan drizzled with caramel.
Over in Busch Gardens, Tampa, the famed journey to the humble town of Bethlehem unfolds daily as celebrations begin from 3pm onwards.
For a taste of traditional Latin delicacies, The Three Kings Buffet at Serengeti Overlook features traditional Latin delicacies, hand-crafted appetizers, savory entrees and delectable desserts.
Food and beverage sampler lanyards will also be available until January 6th for Christmas Town's Festive Flavors.
When: January 1st to 6th 2018
Where: SeaWorld Orlando & Busch Gardens Tampa Bay
Web: SeaWorld | Busch Gardens
---
REAL MUSIC REAL MASTERS
Tampa's longest running music festival has been wowing visitors with live music spanning from the 1950s to present day. From Monday through Saturday, 11.30am and 1.30pm, visitors can enjoy live music from January 8th and ending March 3rd. All included in the regular ticket.
The event for 2018 also includes a dazzling cirque show and a rhythmic Irish dance group.
Real Music Series January Line Up:
January 8 – 13 – Cirque Vertigo featuring The Wallenda Duo
January 15 – 20 – Michael Cavanaugh
January 22 – 27 – The Diamonds
January 29 – February 3 – Herman's Hermits with Peter Noone
When: January 8th to March 3rd 2018
Where: Busch Gardens, Tampa
Web: Busch Gardens Real Music Series
---
WINTER MUSIC SERIES – LAKERIDGE WINERY
Head over to Lakeridge Winery every Saturday afternoon during the month of January for the annual Winter Music Series.
Live music, winery tours and wine tasting are the orders of the day at the beautiful 127-acre estate. A wealth of local talent from all around Central Florida perform on the outdoor stage from noon to 4pm.
Indoors, you can sit back and relax to live music as you sample cheese plates, wine and beer in the upstairs Wine & Cheese Bar.
January Line Up:
January 6th –
Outdoor Stage: Ronnie Duncan Band
Wine & Cheese Bar: Joe Hand
January 13th –
Outdoor Stage: The Nightly Grove Band
Wine & Cheese Bar: Bobby Koelble
January 20th –
Outdoor Stage: Shawline
Wine & Cheese Bar: Bobby Blackmon
January 27th –
Outdoor Stage: Mike Quick Band
Wine & Cheese Bar: Jeff Whitfield
When: Jan 6/13/20/27 2018
Where: Lakeridge Winery, 19239 US-27, Clermont, FL 34715
Web: Lakeridge Winery Winter Music Series
---
MECUM AUCTION AND COLLECTOR CAR SHOW
January in Orlando & Kissimmee is a great time to visit for car enthusiasts. As a previous owner of a 1949 Triumph Roadster, I love anything to do with old cars and this presentation of over 3,000 classic and collectors cars is as good as it gets. Mecum Kissimmee is the world's largest collector car auction and almost every make of vehicle will be represented.
Entry is $30 and children aged 12 and under are free with a paying adult.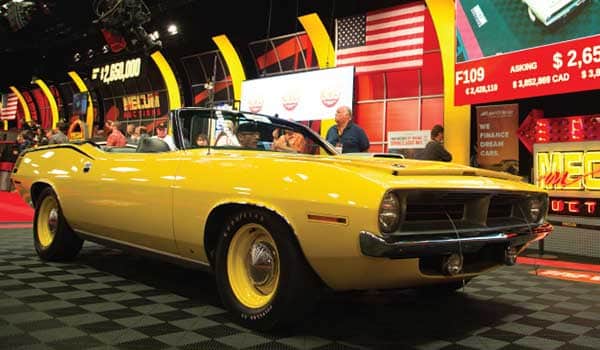 When: January 5th – 14th 2018 
Where: Osceola Heritage Park, 1875, Silver Spur Lane, Kissimmee
Web: Mecum Auction 2017
---
CELEBRATION FOUNDATION CONCERT SERIES
The Celebration Concert Series aims to expose youth in the area to the beauty and skill of high quality classical music performances and typically offers four to five concerts beginning in December and running through March.
Each year the Celebration Foundation invites local organizations such as The Orlando Philharmonic, Brass Band of Central Florida, and the ever popular Florida Symphony Youth Orchestra to play in downtown Celebration at Community Presbyterian Church.
Saturday, January 6, 2018 at 7:30 p.m.
"An Evening with Branford Marsalis"
Presented by Branford Marsalis Quartet
When: January 6 2018
Where: Community Presbyterian Church, 511 Celebration Avenue, Kissimmee, FL 34747
Web: Celebration Concert Series
---
EPCOT INTERNATIONAL FESTIVAL OF THE ARTS
A treat for the artistic and foodie taste buds. This popular festival returns for the second year and features food, music and art.
Food: Food Studios around Showcase Lagoon will give visitors the opportunity to sample seasonal creations from around the globe, view plating's and watch as food is creatively brought to life.
Art: For art lovers, well know Disney artists will be showcasing and guests will be able to watch creations as they happen. There will be roaming art from living statues, sidewalk chalk painting and live artists.
Music: What festival would be complete without music? In collaboration with Disney Theatrical, music and Broadway talent will perform songs from award-winning shows on the America Gardens Theatre stage.
Festival of the Arts Concert Line Up 2018:
January 12 to 15 Kara Lindsay and Kevin Massey
January 19 to 22 Kara Lindsay and Kevin Massey
January 26 to 29 Kissy Simmons and Alton Fitzgerald White
February 2 to 5 Kissy Simmons and Alton Fitzgerald White
February 9 to 12 Ashley Brown and Josh Strickland
February 16 to 19 Ashley Brown and Josh Strickland
Shows start 5:30 PM, 6:45 PM and 8:00 PM.
Broadway Dinner Package
You can dine on delicious food and have guaranteed priority seating when you reserve the Broadway Dinner Package.
There's really a huge amount of things to see and experience during the Epcot Festival of the Arts, you'll need to plan to make sure you see all you want to. The Disney Tourist Blog have a comprehensive guide that tells you all you need to know.
When: Daily January 12th – February 19th 2018
Where: Epcot
Web: Festival of the Arts
---
OTRONICON – ORLANDO SCIENCE CENTER
This 4 day event showcases interactive technology using video games to demonstrate the future of how we live, learn, work and play. See military and medical simulators, virtual-reality experiences, robots and game-developer showcases.
On Saturday Jan 13th 2018, for those 21 or older, there will also be Science Night. You'll have the entire Science Center to yourself while enjoying adult beverages, small food bites and Otronicon presenters. All the fun without kids!
When: January 12th – 15th 2018
Where: Orlando Science Center, 777 E Princeton St, Orlando, FL 32803
Web: Otronicon
---
KEY LIME PIE FESTIVAL
Key Lime Pie anyway you want it – as a slice, in a cup, on a stick, in a coconut or the whole pie. Your choice during this fun-filled event organised by The Florida Key Lime Pie Company.
Enjoy the day with live bands, local artisans displaying crafts, wildlife shows, entertainment, cooking demo's, Key Lime Pie Eating Contest, Key Lime Pie Toss Contest and Miss Key Lime Pie Contest.
When: January 13th 2018 – 10am – 6pm
Where: Alan Shepard Park, Cocoa Beach, FL
Entry: $10 Adults, $5 children 5-12, Under 4 free
Website: Florida Keylime Pie Festival
---
CENTRAL FLORIDA SCOTTISH HIGHLAND GAMES
If you want to see what all the fuss was about in "Braveheart" come to the Scottish Highland Games and open your mind to an education on its' history and culture.
Experience the stirring sounds of pipe and drum music and enjoy the fabulous highland dancing, archery competitions and sheepdog demonstrations.
The weekend is packed with highland athletics, dance, art, music, culture and food. For those who remember Off Kilter from long-standing performances at Epcot, here's your chance to catch them again. They'll be performing alongside the popular Enter the Haggis and a host of other artists.
When: January 13th & 14th 2018
Where: Central Winds Park, 1000 Central Winds Dr (East SR 434), Winter Springs
Web: Central Florida Scottish Highland Games
---
SPONGE DOCKS ARTS AND CRAFTS FESTIVAL
On the Gulf coast, about 2 hours drive away, is Tarpon Springs, a Greek harbour town specializing in sponges collected from the local waters. Enjoy the hospitality the Greeks are famous for or check out how good Greek food tastes. The 3-day arts and crafts festival brings you over 90 vendors featuring Greek jewelry, gifts, clothing and culture.
When:  January 13th – 14th 10am – 6pm. January 15th 10am – 5pm
Where: Tarpon Springs, Florida
Web: Sponge Docks Arts and Crafts Festival
---
SEAWORLD PRAISE WAIVE
Christian music fans can enjoy live Christian fellowship music and fun during January in Orlando. Uplifting, live concerts from the hottest names in Christian music will light up the stage at Nautilus Theater at 1:30 p.m. and 4 p.m, on Saturdays.
Artist Line Up:
January 20th – Steven Curtis Chapman
January 27th – Lecrae
February 3rd – Switchfoot
February 10th – MercyMe
When: January 20th – February 10th 2018
Where: SeaWorld Orlando
Web: Praise Wave
---
A CELEBRATION OF HARRY POTTER
For the 5th year running, this ever popular event is back. Wizards, Witches and Muggles  unite at Universal Orlando to celebrate the wizarding world created by JK Rowling. There will be Harry Potter celebrities attending the event including Stanislav Yanevski (Viktor Krum), James Phelps (Fred Weasley), Oliver Phelps (George Weasley) and more.
There will be Q&A sessions, props from the movies, the Sorting Hat Experience, meet and greets, exhibitions and workshops.
When: January 26th – 28th 2018
Where: Universal Orlando
Website: Celebration of Harry Potter
---
NIGHT OF LIGHTS, ST. AUGUSTINE
Not Orlando or Central Florida, but well worthy of a mention if you're looking for a day trip during your visit to Orlando.
The beautiful, historic city of St. Augustine is well worth a visit, but through January, there's the added bonus of the Night of Lights. This wonderful and atmospheric city is decorated with over 2 million tiny white lights creating a winter wonderland.
It's a 2 hour drive, so plan to make a full day visit or even stay overnight to explore even more of America's oldest city.
When: Now through January 31st 2018
Where: St Augustine, Florida
Website: Night of Lights, St. Augustine
So that about wraps it up for what's happening in January in Orlando. If you're coming to visit during this great month and are looking for a great place to stay, we'd love to welcome you!