Hey There! We are Sarah & Ken Elder and it's a pleasure to meet you!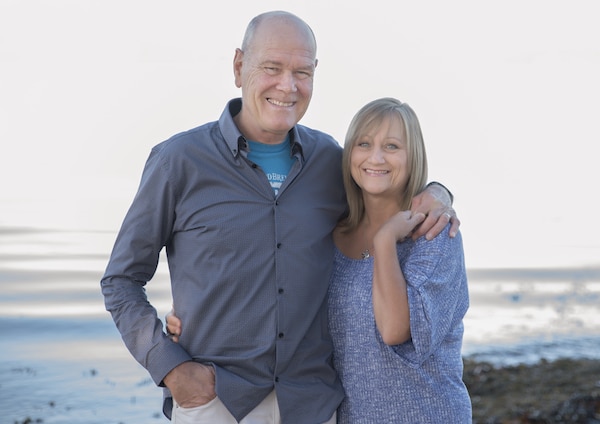 Who knew when we bought our Orlando vacation home 11 years ago that it would lead us down the path of a new business venture?
We certainly had no idea way back then that it would completely change our lives.
But here we are 11 years later welcoming guests to beautiful Orlando vacation homes and loving every minute.
Imagine having a job where you help plan amazing vacations to "The Most Magical Place on Earth".
It really doesn't get much better!
Our Florida journey began over 2 decades ago when we were looking for somewhere warm for winters.
We owned and ran our own restaurant on an idyllic Greek Island, but it was summer season only and closed down for winter. The summers were hot and long, but the winters were cold and wet! We needed somewhere sunny to recharge our batteries during the winter months.
We discovered Florida was just the perfect choice for us in 1995. We started spending every winter there and absolutely loved it. Orlando quickly became our permanent 'winter home'. We were true Snowbirds!
We decided to make our commitment a little more concrete in 2005 and bought our first vacation home – Serendipity at Indian Creek.
We soon discovered we LOVED being in the hospitality world, so we decided to expand a little. We purchased Sleepy Hollow in 2010. Five years later we came across Serenity Lake House in 2015 and just had to have it to complete our portfolio.
After almost 3 decades at the helm of our restaurant, it was time to slow down. We left our beautiful Greek Island with a lifetime of memories to split our time between Florida and our ancestral home in Scotland.
We now spend half the year overlooking a beautiful Scottish Loch and the other half on Disney's doorstep in Florida.
Who says you can't have your cake and eat it? With Pixie Dust on top too!
---
Sarah & Ken Elder:
We are fully fledged, self-confessed theme park nuts!
We love Orlando for its variety of attractions and we have annual passes to all the parks.
Every chance we get, we're at one of the theme parks or attractions. We have annual passes to all the parks and just love it.
We also love exploring the surrounding area, trying to uncover those hidden gems we can share with our guests.
Can you guess which is Ken's favorite movie?

---
Just Chillin' at House of Blues, Disney Springs.

---
The Tower of Terror at Hollywood Studios is our favorite EVER ride!
---
Ken is enjoying this roller-coaster. Really.

---
Thrills at Busch Gardens with great friends

---
Taking an underwater stroll at Sea Venture at Discovery Cove

---
We'd love to welcome you to our Orlando Vacation Homes
Sarah & Ken Elder
Got a Question? About Anything? Ask Away:
Save